Monday, October 02, 2023
About Us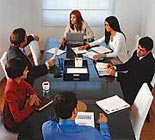 Our Mission
Realizing dignity for all, through financial freedom.
We believe that financial success is the key to freedom for all. Only through financial success can we all choose where, when and how we live our life. And through this freedom of life choices, we are able to achieve the level of dignity that we all deserve.
We believe the quickest route to financial success is by helping others to achieve success. We invite you to join us in this quest!